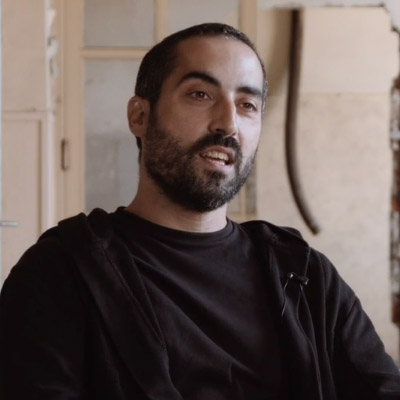 Alain Urrutia (Bilbao, 1981) lives and works in London. A graduate of the University of the Basque Country and the Brera Academy in Milan, he has done foreign residencies at the MA Studio in Beijing (2011) and the Rogaland Kunstsenter in Stavagner, Norway (2008), among other centres.
Urrutia has exhibited at a number of international art venues, including the Boston Center for the Arts, CA2M Madrid, Artium Vitoria and the Guggenheim Museum Bilbao on the occasion of its 15th anniversary.
His work presents new readings of pre-existing images by fragmenting and reconstructing their reality, erasing their own history through painting: a shadow play in which, using layers of black and white and devices like re-framing and concealment, certain details are emphasised to produce images with a sense of mystery.